CREATIVE CLASSIFIED WEB DESIGN

CLASSIFIED WEBSITE DESIGN COMPANY PAKISTAN

We set the standards when it comes to web designing and web development of attractive websites. Since our company has created websites for almost every sector under the sun, we understand that each field of profession requires unique and different type of websites to fulfill the basic specifications. Same goes for Classified websites. We have developed many classified design websites in 13 years like we have developed www.freepostfree.com and www.pakistanies.com.
The classified website is one of the most significant ways to sell your extra home items or the things you don't want. People are selling things on these platforms, and that is quite effective also. This is the reason we are here with efficient and effective classified web designs. Our designed websites are easy to operate by the one who doesn't know much. We have the variety of clients in the world for which we are working. They are quite satisfied with the services we are offering to them. We are the expert in making classified website design each page with detail.
UI/UX experience

User experience is one of the biggest things which is essential for a website. It has to load on every browser on every screen which is quite a legitimate point when it comes to technology. Don't worry about the classified web design as Hub Sol take all the responsibility that your customer will get the best user experience. We are ready to provide your website on each platform and on each screen too because we know your needs and we work according to your requirements. Our experts follow the quality standard to make a successful web design. Never worry for the user experience as we are here and we will never give your clients a chance to go on your competitor's website. We create a lot of famous classified websites you can ask for the previous ones before asking for your own.
Creative Web Designing

Innovation and Creativity with Creative Web Designers

We are the
professional in classifieds web designing in Pakistan
business and you only need to tell us about the nature of your business, rest will be on us, we will design such a relevant and fabulous log for you that it will make your impression very impressive, or you can also give us suggestions that how you want your logo to be. Check out our
official website
for more details and information. Different packages in
web designing Pakistan
and their rates have been discussed there. We are waiting for your favorable response and orders.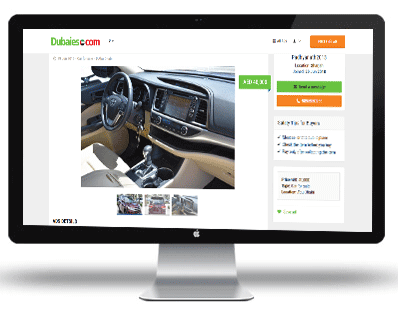 Web Design Services in Lahore

A classifieds website needs to be accurately categorized and put into order. If the website is disarrayed then it will lose business. We understand these factors and build a website according to the standards of a good classified. One that will help businesses promotes them and help those looking for reliable job sources. All your ideas and concerns will be dealt with professionally, and we will bring your vision to life. We can guarantee you this. So if you are looking to have a classified built, drop us a message today!