NGO WEBSITE DESIGN COMPANY

Professional Approach by Web Designers

Hub Sol will provide you with the quality you need, and that will be according to the latest trends and never merge old concepts in the website designing. We know the importance of a website and how it can help your business. But when your business is related to a good cause, we know that we have to go beyond all measures to create a web design that will not only appeal to people but will make them trust the foundation within the blink of an eye. You can see our completed projects of NGO website design before giving your order.
NGOs usually have the low budget to design website, but this is also right that everyone wants to see the website of such organizations. They can get funds from all over the world by just putting their account details on their website. So they are in need of an affordable website which genuinely depicts what they are doing. In this situation, Hub Sol is with you with our unlimited solutions. We can make your website beautiful in design and well created all the options for your audience. Now you don't need to worry about your internet problems.
Our experts doing the job well

We have the team of experts who are working day and night to bring change in your life. They know how to perform their job in excellent manners. We never compromise on the quality of the website design and development. This is the reason we are one of the leading brands of Pakistan. We go in the details before designing a website and research the latest trend of the industry.

Creative Web Designing

Spread Your Cause With A Worthy Website

The efforts of its team to make this society a better place and what lengths it can go to serve the community. Our NGO website design and web development services in Pakistan are one of the best. Our market research is strong, and we love to go to every detail before
designing a website
for our clients. After our research and your requirement details, we start to make a
web design
that is the reason we are one of the particular company which is giving this much flexible solution.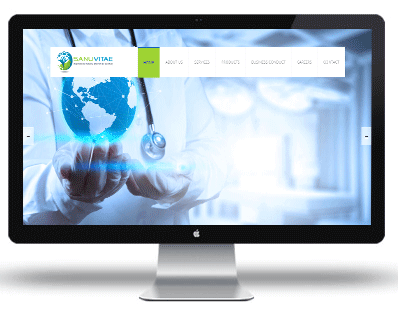 Web Design Services in Lahore

We have created many organizational websites that are serving the community and they are doing a great job. The prime reason being their website which tells the truth about their welfare foundation. You can get in touch with our expert team today and find out all about the importance of a great looking and fully functional NGO website Pakistan.