MAKE YOUR BUSINESS FLOURISH

WEBSITE DESIGN TEXTILE SECTOR PAKISTAN

The textile industry in Pakistan is considered one of the best across the globe. To keep this stake, the textile sector needs to promote their business on every medium available, which also includes the internet. So this is one of the primary features of our web designs which you will never forget. Our website will be easy to use, and every person can place the order with ease.If you need a website like this, do contact our team and tell them about your needs. They will give you the best advice, and if you go for customized designs, we are ready to show you templates on every stage.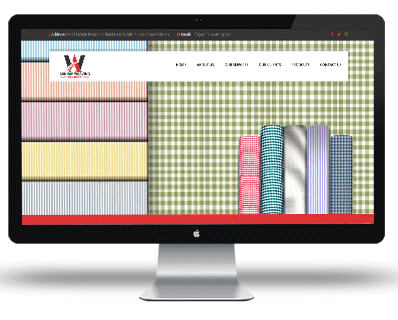 Website designing plays a vital role in your success because every business is now shifting to the internet. Textile companies also need it because they also have clients online around the world. It is becoming one of the larger industry around the world which will undoubtedly increase the business of Textile mills. We are here the designer of such websites because we are the experts of it.Hubsol knows that the first impression is the last impression and we work on things accordingly. Our clients around the world are ready to have a change in the website, and we will provide them with the best.
Biggest industry maximum needs

We are one of the leading brands which is working for the textile industry for the past many years. We know the latest trends in the textile market and are ready to make remarkable changes in our experience and innovative web designs. We are prepared to cater to the needs of this industry with some of the modern designs. We have the most extensive variety of on-shelf designs you can select from one of them and also go for a design from scratch. Our expert team knows all about the latest trends, and they can competently create a website for your brand.More prominent industries have a lot of needs, and that should be shown on their website too.

Creative Web Designing

Innovation and Creativity with Creative Web Designers

Our
professional web design
and web development skills have allowed us to create fully functional, attractive and professional Textile websites which includes our major projects in this industries are very popular and there are many companies are contacting us for same
industry website
to develop.This is the reason we are here because we can make complicated things easily. You need to give the order and see that how we make a
magical website
.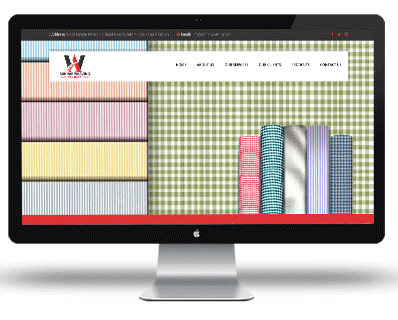 Web Design Services in Lahore

Not only do we have a fully trained staff willing to work closely with you and look after all your concerns, but we also offer the most competitively affordable rates. We look into each process thoroughly so that nothing is left out and your website looks amazingly professional. Advertise your business to the entire world with your professionally looking website designed by our team and let the world know there is no stopping to the textile industry in Pakistan.