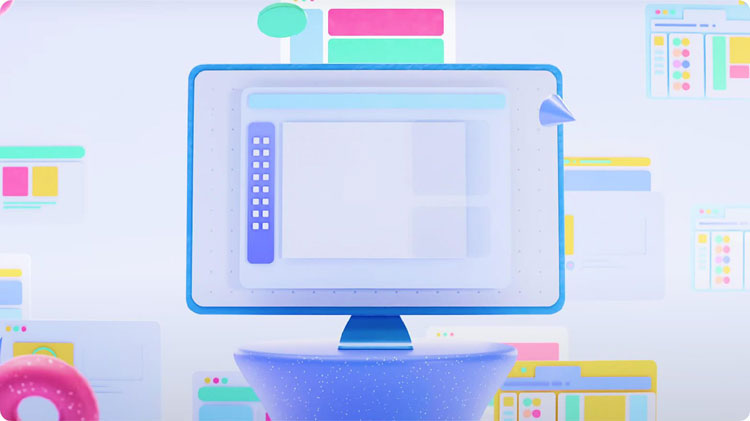 Company profile design that lands more deals
Think of your company profile like a resume for your customers to not only get a better understanding of your brand and what you can offer them, but also showcase your strengths and uniqueness. Hence, helping you stand out among the competition.
You want your business profile to shout the spirit of your brand, stand out immediately and demand action. This may be your first time creating a company profile, but this is not our first rodeo.
Here our company profile designer in Pakistan gives you some top tips and practical additions to designing a company profile that churns leads!
Why Do You Need A Company Profile?
A company profile represents your business to other businesses, customers and even future employees. Every company should have a concise and personalized company profile that positively and accurately represents your brand as well as encourages the reader to interact further with your business.
Its main goals are to create customer awareness about the company, provide information about the organization's services, and aid in recruitment efforts. A company profile may also present a detailed overview of the company's mission statement, its history, its products, and the people behind it.
A company profile:
· Helps you stand out
· Gives helpful descriptions of your products and services
· Shows your goals and where you've come from
· Acts as a representation of your business, saving you the time of initial explanations and repeat questions
· Helps with recruitment
Tips To Create A Company Profile That Converts:
Get creative: No one wants to try and read a company profile that is just words on a page. You want to show off telling your story, helping readers learn more about you through images, stunning illustrations, interesting statistics, and more. Showcase your brand experience through a personalized design that reflects who you are and who your customers are.
Show your value: The #1 goal of your company profile should be to show potential buyers what they'll get by working with you. Display how your offering can solve their problems and increase value to their lives.
Clarify in detail how your product or service helps people. You can also elaborate on how you want to lead this through your mission and values.
Show proof: This is all good and well highlights the value you offer to the consumer but what really matters is what the customer thinks. So, demonstration social proofs of what people are saying about you. You can also include recent testimonials from satisfied customers. This will help show your credibility and build trust with the reader.
Show where you've come from and where you're going: There are many ways to creatively show readers where your business came from.
This can be through a neatly summarized timeline or roadmap of your progress.
Bibliophiles want to know what the future holds for your brand. Therefore, it is important to showcase your current and future goals for growing the business.
Verify your company: Verification of your Company Profile is a free service provided by our team and is seen with a green symbol next to your company name. This symbol certifies that our team has verified that your company exists and that the person administering the profile can represent it. This means verified companies are more trustworthy and likely to do business with.
Include links to your website and social media pages: Your potential customers will want to find companies with as much information and context as possible, so we mention that you include external links to your website and other social media pages in your business profile.
Complete the business information section: Make sure the rest of your business information such as affiliations, certifications, key customers and the location of your offices is complete. These sections are important for future customers to learn more about your company, products and references.
Don't Forget the Contact Information: Full contact information is required for the company profile. Please include your address, phone, email, social media and website so potential customers can contact you when they need something related to your business. Add a call to action in a beautiful way as a finishing touch.
Include Testimonials: Testimonials are genuine opinions that can add some value to the brand you are developing. A good testimonial can speak for itself, encouraging other customers to feel the experience. Short quotes that contain essential feedback will impress the reader as they do not sound too preachy.
Proofread it: Make sure that you do not make any mistake in the company profile. So, read it properly first before making it public. Do not let even small mistakes come in between.
Many people skip this step without realizing that errors can make a brand look less professional. Ask someone who understands the company to do this work, and let another pair of eyes read and skim the text. After that do some necessary correction related to the mistake.
Ready to start creating a company profile that better represents your business to future customers? At The Hub Sol, our company profile designers have created hundreds of personalized company profiles that help bring in leads! Want to know more? Call us today so we can get started!