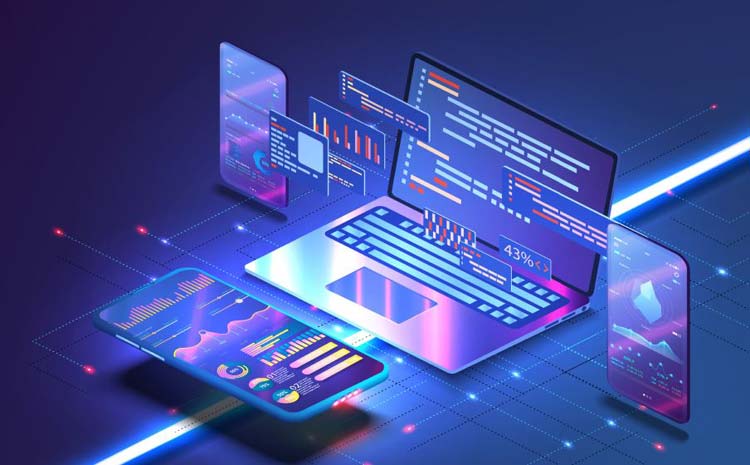 Principles of Modern Web Development
Web development has come a long way. So much so that from what it used to be a few years ago, it has changed significantly due to the many recent developments in computer technology. And this includes the latest trends as well as all kinds of tools and techniques that have taken over the world of information technology recently. For example, mobile apps and artificial intelligence have dominated the computer world for the better part of the last decade.
something you can't do using the old tools and tricks that were applicable when the software was largely being built for the sole purpose of desktop monitors and that's where modern web development comes in which is a combination of websites and mobile applications.
There has been a lot of debate lately about whether web developer speed equates to productivity. Depending on the interpretation, there are bound to be opposing views regarding this. However, a developer's productivity should be equated to whether the project was completed on time, but more importantly to whether the application is usable. From the analysis, it is clear that how quickly a web development project is completed depends on a number of factors such as the scale of complexity, functionality, and productivity. If you decide to hire a web developer, make sure that web experts understand the modern-day web world.
Modern web development in Pakistan has not only changed the way products are viewed by giving a more seamless touch but also the way products are created by applying a specific set of rules and tools that are hard to ignore in the modern digital age.
Here Hub Sol is discussed important key principles of modern web development in Pakistan that you can use to create smart and innovative web designs such as:
Mobile Approach: Smartphones are one of the fastest-growing phenomena today due to the increasing number of smartphone users. The latest figures show that around 64% of mobile users worldwide use a smartphone. This figure is increasing day by day. The emerging trend of smartphone users should be incorporated into modern web development in a way that allows applications to be used on multiple devices, including mobile devices, in contrast to the traditional approach where applications were built for single devices. This means that web applications built for computer use must also work across devices such as tablets and smartphones. In fact, the best approach in modern development is that applications should be built for smaller devices first before moving on to PC functionality.
User Experience: With the evolution of the website a lot has changed with the way things were, but some of its basics remain the same i.e. users always come first! And the best way to nail it is to focus on what users want. Once you understand the user and his perspective, you will be in a better position to develop the app with the end user in mind.
Web Technology Stack Utilization: Due to the advancement in the field of information and technology, web developers have access to a vast resource of modern web technologies. Despite the fact that experimenting with new technology is a good way to develop websites and applications, a good developer should stick to tested solutions in development. You probably don't want to be the person who builds a complex web application using untested but modern technology that will never work effectively on an application. Unlike the past, modern web development also decrees that a developer evades technology that hinders agility. Website developers often find themselves balancing between creating applications that are both portable and agile. It is no longer a viable approach to build an application that can only be used on one database or platform.
Great User Interface: Well-designed interfaces can sell anything because they are more engaging to users. Conversely, the appeal should not be compared with complication as most users avoid web applications that are not easily navigable.
Tools: Web-development tools are specialized software that can help you meet the growing demands of customers and users. Disparate earlier, when developers had to be well skilled with only one computer language to develop a product, modern web development requires skills at your disposal to overcome many challenges and this is where Advanced website building tools can help you - with skills you may not have or tasks you can't do yourself.
Responsive Design: Since most of your users will be using smartphones and mobile devices with small screens to access the services, it is important to come up with responsive designs that work on any screen size, platform, or device.
Conclusion: In order to create successful web applications, developers need to maintain standards within the industry, as well as keep up with emerging trends in modern web development services in Lahore. The end products should be customizable which means that a good web application can be used both present and future without any changes.