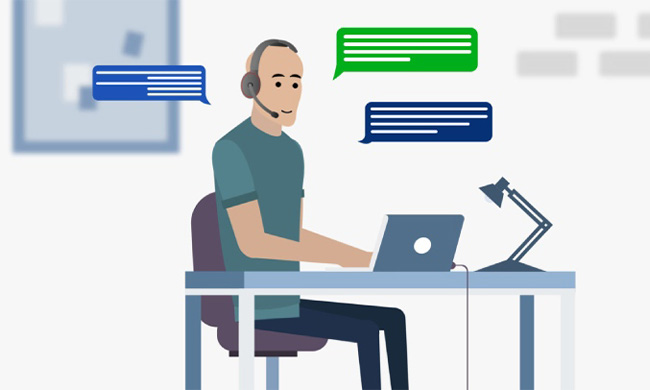 Strategy and tips for a successful logo design
Visual processing is the most important way of gathering information for all humans. A moral design or graphics graft is been reminisced through the ages and this is what drives multinational companies to employ millions of dollars on evolving their logos and other branding materials. They can go to any extent to create a solid visual impact and leave a lasting impression on the minds of their customers.
While designing your logo and providing the necessary details to your designer, you must always keep in mind what you want your customers to feel about your company when they see your logo. A logo design can actually be a concise story for your business and tell your customers about the nature and vision of your business.
"Logo Design" Begins at Home: Yes, your home is where you take the first step of your logo design process. Look at the different bottles and pouches you're using every day in the kitchen, look at their logos, look at the logos on your electronic devices, and look at the logos on that bag you got from the shopping mall yesterday. Every day we come in contact with thousands of people but we remember only a few, if we look around, we can find different types of people around us. Also, visit local supermarkets to check the logos of the products they carry.
It is always better to check the logos of your competitors who are in the same industry. While doing this, you will surely find some logos that stand out from the others and this is going to help you conceptualize your logo design.
Once you've made up your mind about how you want your logo to look, it's time to clearly delineate it into short objective points that can serve as a guideline for your logo designer.
One thing you should keep in mind while looking at different logos of other companies is that you should not get so influenced by any of them that your logo becomes a copy or modified version of any other logo you have seen. A good design often impresses our subconscious mind and we unknowingly copy parts of it. It is enormously vital that your logo design is unique. A unique logo design increases your chances of getting trademark protection. It is advised that you take the assistance of a trademark attorney for your trademark search and ensure that you are not at risk of infringing on the trademark symbols or logos of some other companies.
Using ClipArt: If your area is a small local business or mom-and-pop shop, you may not be willing to invest in a logo and establish your brand (though I sincerely believe this is very wrong). In that case, you can try using some high-quality royalty-free clip art and combine it with a suitable typeface to house your company name. You can also use more than one clip art to create the overall graphics for your logo.
However, you should keep in mind that clip art will never give you the effect of a custom logo and they can easily be duplicated or stolen. Even if you are modifying clip art, it is almost impossible to get a trademark on it. In the future, once your business grows to the level where you need a trademarked logo, you'll need to get an entirely new logo (maybe you have something else) and that new one. Begin with your branding efforts once again to establish.
To avoid all these problems it is advisable that you get a unique custom logo and it is not always that you need to spend a lot on your logo. There are companies on the web that provide custom logo designs in Pakistan at reasonable prices.
Tips for Successful Logo Designs: The most successful people are those who embrace versatility and work in many places. However, the process of creating a logo can be time-consuming and frustrating. From fresh startups to tested designers, everyone can advantage of learning logo design tips. Remember, the task of logo design is to explore the possibilities of everything your brand can do because a logo is a visual demonstration of your brand. Getting that logo to its final terminus can take time, patience, and significant effort.
Here Hub Sol has discussed some important tips for successful logo designs such as:
A logo must be memorable: One of the utmost important aspects of any logo design is that it must be unforgettable. The worst thing that can happen to a business is to attract potential customers only to be unable to remember your company name or image when they want to return to you. The way this can be achieved is through the brand name itself (something you may not want to hear) as well as being clearly specified in your market segment.
Keep the logo design simple: To be memorable, your logo needs to be simple. If you take a gaze at some of the most prosperous logo designs of all time, they have attended. They have the same meaning which is distinct as well as easily recognized. Simple logos are also versatile which means you can use them in any medium without potentially making serious compromises.
Logo designs must stand the test of time: Let's express it, you actually don't want to have to redesign your logo advanced in your business venture - it can be seriously costly and potentially damaging to your business, so it's essential that your Logo designs should be permanent and stand the test of time. This means that you should avoid following and using logo design trends because your created logo may look great now, however like the fashion industry it will quickly look out of date. The finest option is to have an exclusive icon that represents your business. It can, of course, be styled and tweaked over time to reflect trends, however, the original design should last a lifetime.
Always Use Vector Graphics: Always ask your designer to provide the logo in the form of vector graphics. The advantage is that vector graphics can be resized without any loss of detail and image quality. You can resize it as per your requirement. Also, vector graphics take up less memory capacity in your computer.
Choice of Color: You must be careful when determining the colors of your logo. It is recommended to stick to RGB or CMYK colors so that your logo looks as good in print as it does on the web. Also, make sure that your logo looks good in black and white. Remember, you will also need to use your logo when faxing any of your marketing materials or corporate documents.
A logo must be appropriate: It's an obvious one, though, that your logo design must be appropriate for its intended purpose. There is nope point in having a very technical-looking logo if your business makes cakes for example. Know your audience and target them with your logo design form and color. Don't make the big mistake of designing for yourself - design for the target market and it will make all the difference.
Lastly, it is always better if you are hiring a specialized logo design firm to create your logo design rather than doing it yourself. It is their profession so they should not know it better than you logo design is always very expensive. Sure, there are companies that charge you $500 for a logo; however, there are also companies that provide equally good services at a much cheaper price (corporate logo design). It's just a matter of finding that designer and you can be on your way to having an amazing custom logo design.
Knowing these tips & strategies for logo design in Pakistan can help you take your logo to the next level, whether you are designing from scratch or want to revisit your logo. So let the helms turn and enhance your brand with a compelling, captivating logo.