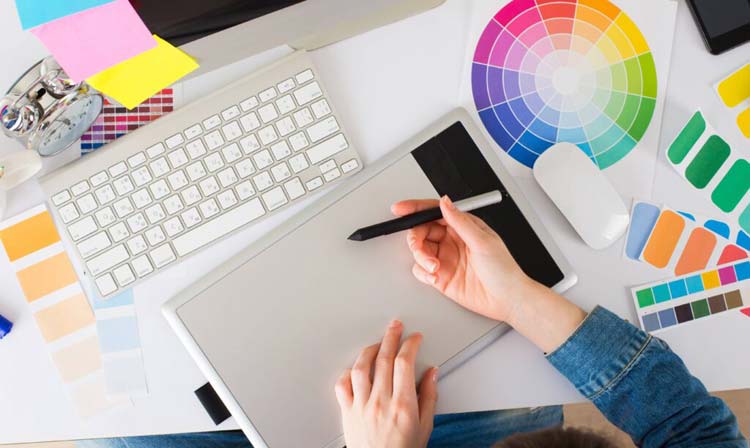 Top Factors That Make a Better Logo Design
Your brand logo is an essential marketing asset. It is a concise representation of your brand and quickly becomes recognizable by your dear consumers and coveted by all your competitors. A decent logo is worth millions in free advertising when the design is done well and appropriately. Your logo not only inspires trust and admiration, but it also creates loyalty and inherent superiority in your industry.
Here Hub Sol is discussed important factors that make a better logo such as:
Create Powerful Content: Generate a wide range of ideas and make sure each new perspective develops from another. This strategy allows many designers to be more creative in creating a concept that best meets the client's needs. Remember, you don't have to generate hundreds of ideas before you decide on the right one. Often, the first thought that comes to your mind may be all that your client needs. Nevertheless, many sources claim that making multiple sketches increases your chances of finding the ideal solution.
Relevant/Appropriate: Your logo must be a suitable reflection of your business, and appropriate for its target audience. Perky, fun color schemes might work great for a candy store logo, but not for a funeral home. An excessive logo doesn't need to say what a company does, your tagline and marketing materials do. A logo can be intangible, abstract, original, or creative and still make a point.
Careful craft: I cannot stress this enough to make sure your line work is clean. Make sure all your shapes are closed and complete in Illustrator. Make sure there are no outliers or random fill pieces of hidden figures in your design. Also, make sure you're using a vector-based program so that your designs are scalable without getting pixelated.
Make Use of Color: Color is another important element to consider when designing a logo. It would help if you took advantage of color to get a relevant and unique logo design for your business. Study your color palette before choosing your logo design. The color you choose expresses your thoughts and holds a specific meaning. Your logo design color can fascinate or turn off prospective customers. Do research to understand the different colors, their purpose, and their impact on your brand.
Scalable/Versatile: The logo should be simple and easy to reproduce in a variety of media and applications. It's going to appear on anything from office stationery and business cards to promotional materials like pens, name tags, uniforms, customer gifts, trade show materials, etc... Your logo should still be effective if it's on a postage stamp. Be printed at size (remember what we said about avoiding decorative fonts?), or as large as a billboard. At the end of the logo design process with Logo Dynamo, you'll receive several different file formats of your brand-new logo for your various web and print needs, all suited for scalability.
Precise Gridding: In logo design, gridding is the process of using circles, spaces, and lines to develop a network that defines the form or shape of your logo. Exhausting pieces of actual circles allow designers to create a crisp and precise round logo design. Proper use of the gridding process is energetic in enhancing the end results of your logo design.
Typeface: Consider every aspect of the logo design, such as the typeface or font. This section varies depending on your logo design type. For example, assuming you is designing an icon symbol or brand mark logo, choose a typeface or logo during the early stages of your design. Doing this helps you avoid having an awkward combination or losing all the intricate work you may have invested in your logo.
Avoid Banking on Trends: Logo design trends come and go as quickly as they disappear. However, some trends may persist for a longer period of time. Keeping track of the latest trends helps you understand what your target audience expects from you, and avoid relying solely on trends. Doing so leaves your logo vulnerable to becoming obsolete once the trend is over. Be innovative and think of a unique idea that sets you apart from your competitors. You want to kind sure that your logo is timeless.
Maintain a Simple Design: One of the mistakes many businesses make is developing a sophisticated logo. A simple design is easy to work with, but a sophisticated design can be difficult to understand. Your target audience may not recognize a complex logo design. Select a logo design that your target audience can associate with your brand with the least amount of struggle.
The team at Hub Sol has the entire tackles essential to help you elevate your brand, including your logo. When you are a Managed Web Client of ours, you can not only rest assured we're taking care of your company on the web, but you can rest assured that our team of designers is on your side when it comes to your brand. People trust someone they know or feel they know. Make sure you come up with a shrewd, innovative logo that you can use in all of your marketing campaigns. Capture the public's attention and let them know the "face" of your business with a custom logo design in Pakistan by Hub Sol.
Let's revive that logo and display it well on your shiny new website! Contact us today to get started!