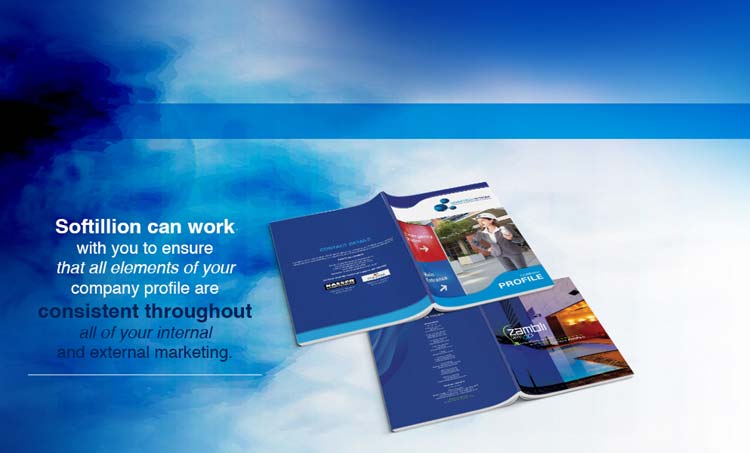 Why profile design companies are important?
A quality company profile design will quickly draw the attention of your potential customers to the products and services you offer at your business. This will encourage business growth and develop loyalty and trust in the eyes of your potential customers.
Whether you've been in business for a long time or you're just starting out, it's essential for you to have an attractive company profile. Company profile design services in Pakistan are essential for businesses to make themselves stand out from the crowd.
In this article, we will discuss why profile design companies are important and how it can contribute to the success of your business, so stay tuned. Such as:
What is a Company Profile?
People define company profiles in many different ways. But in our opinion the simplest and most accurate definition is the following:
"A company profile is a professional introduction of a business, its products and services for the purpose of providing this information to potential customers and investors." A good company profile design in Blacksmith is essential for branding purposes and it helps the audience to know about the company's history, structure, reputation, key features, resources and rate of performance.
The main purpose of a company profile is to communicate the difference of a business to its target audience. Company Profile Design The objective of a good company profile design is to convey distinction in an attractive and non-dull manner.
Components of a Company Profile: An ideal company profile should include the following elements:
· Company details
· Development of the Company
· Corporate Culture: the company's goals, philosophy, purpose, mission, vision, message, etc.
· Nature of product and service offered
· The Sales and Network: sales, sales around the point.
· Service: mainly company's commitment to after-sales service.
An excellent company profile design in Pakistan grabs the attention of the audience, which is then carried forward by a clear message. It is often said that in business, if you can hold the attention of the audience, half the battle is won. This perhaps says a lot about the importance of design in a company profile. It's almost like getting one chance to make a good first impression.
Importance and Benefits of a Company Profile in Pakistan:
An Effective Marketing Tool: A company profile can help you market your products and services more effectively. You can segment your profile on digital as well as print media to reach more customers.
Digital profiles can be shared via email, social media sites, websites, etc., giving you access to tons of new customers and leads. This method, you can make your business visible to a lot of people who need your services.
Makes you stand Out: Company Profile is the best way to provide information and assurance to meet the needs of your customers. A company profile can thus differentiate you from a myriad of other businesses.
With its individuality and creativity, a business profile has the power to create a lasting impression on the minds of consumers.
Creates Brand Awareness and Fosters Credibility: Company Profile helps you share your history and brand story with customers. This aids people know what values you stand for. It desires more people to discover your products and services.
With a company profile, you can describe what your main goals in business are and how you plan to accomplish them. It builds credibility and fosters customer loyalty which translates into more business.
Informs About Your Services: A company profile gives your customers as well as future employees a glimpse of your products and services. If you work on an excellence profile, you will be able to provide attractive and innovative experiences to your customers and potential investors.
It helps you to provide all the information about your products and services in a more memorable way, which leads to more sales and profits.
Aids in the Recruitment Process: A company profile can help you attract highly talented and professional employees. They can take a look at your profile and quickly determine what your core values, goals are, and what you consider to be your mission statement.
This helps them determine the quality of the work environment inside your business and may entice them to be a part of your operation.
Conclusion: So, now you know why company profiles are essential for businesses of all sizes and types. A company profile can make your business unique and it can help you market your products and services more effectively.
A company profile that contains no irrelevant information and aims to highlight the unique value customers derive from your business should be your top priority.
Get in touch with Hub Soul for professional company profile design services in Pakistan.