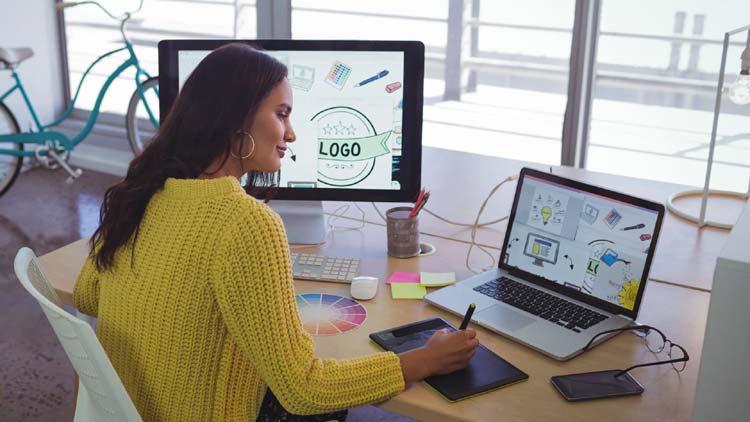 Why Should You Go For Custom Logo Design?
Have you ever wondered what it is about a particular logo design that makes it stick in the back of your head? Have you ever considered why your brain gets associated with a particular company whenever you see a particular design in print media or on TV? These are all because of the logo design.

The moment one hears the tracks one knows that it has something to do with James Bond. The same thing applies to business logo design as well. There are many organizations that go ahead without thinking about the importance of that little piece of art. They just don't know the importance of what impact the design will have in the future and they just choose the first logo company that their search results provide them. A small flaw in the design will be stuck with the company forever and ever until they either realize or point out the flaws in the design; It's too late to make amends. One should always seek the services of professional logo design services to ensure that they get the custom logo design that they are looking for.
There are many professional logo design companies that create a professional logo for your organization, but they also require some input and feedback from your side to create a perfect logo. If you are looking for someone who can come up with a professional logo design, it is recommended that you take the help of advertising agencies. They are your best bet when you are looking for a graphic designer and creator. Simon Nelson writes on a variety of business related topics to help others start and grow their businesses. Find out more valuable information about having a custom logo design for your organization. These advertising agencies have their own art studios as well as their own research and planning departments and employ professionals who know what sells. Remember, your logo is your organization's mascot and it represents your organization, so it is important that it has a unique and custom logo design that stands out from your competitors' logo designs.
There are some smart people who do not want to pay the high fees demanded by the advertising agencies. These shrewd people know that there are platforms that are designed just for creating professional logos. These people do not know that the logos of these programs are pre-decided. In order to create a custom logo design using these programs using this software, one must first select a design from the collection of the software. It has been tweaked a little here and a little there to give the shape a unique design. After this you can change the color according to your choice. Simon is a graphic designer and creative writer on a variety of business related topics helping others start and grow their businesses. Get more valuable infologin4mailsrmation about the combination of the logo which suits the standard colors of the company for which the logo is being designed.
Most professional companies have their own unique color combination that is used in all their stationery and should be followed for their custom logo designs as well. Once this is over, the software allows the user to add some text which can be set in a straight or curved path. Once all these steps are completed, the complete image can be exported as a graphic corporate logo design, best logo design, company logo design, or custom logo design file, and printed on a printer on letterhead, visiting card can be sent to print, and other official stationery. What users of this software don't know is that the same program is being used by thousands of semi-professionals around the world to create some other custom logo designs.
They are being termed as semi-professional, as any graphic professional worth their salt would never use such programs with pre-designed logos. Professional graphic artists and typographers love to use their own mind and vision to create something unique that will stand out from the pack. After all, they are charging you such a huge amount for creating a custom logo design for your organization. There is one more important point that must be remembered while designing a logo. They should not act in haste and should give enough time to the designers to rework the design till they are sure that it is satisfactory. The appearance of the logo should appear to be a portion of your business. Try to add elements to the design that reflect the nature of your company's business.
Reasons Why a Custom Logo Design Is Important For a Small Business
It is very important for every business to create its own identity. This will require you to meet your marketing needs, so even if you are a conservative spender, it is important to set a budget (even if it is small) for custom logo design and promotion.
A logo is a symbol of your business and is essential to differentiate you from your competitors. We've all heard how important first impressions are and a well-designed company logo makes for a positive first impression.
Here Hub Sol is going to highlight some reasons to emphasize the importance of a custom logo design such as:
Branding: When you give your brand a name, you give it an identity. Now this identity needs an image, a face to go with it, which is why you need a logo. Like big businesses, small businesses also need to understand the importance of branding their products/services.
You need to capture the audience's instant recognition and to do that you need a custom designed logo that is both unique and exemplary.
Professional Look: Even if you're a small business, that doesn't mean you can't look professional. A sense of trust and integrity is conveyed through a logo that has been professionally designed. A person associates with a company that comes across as a professional rather than an unprofessional.
Emotional Response: A custom logo design should be created to communicate with your consumers. Logos are known to generate an emotional response from consumers. Take this point positively.
Promotion: A custom logo design to be displayed everywhere online and printed on promotional items. Your logo can reach places you might not go on your own. The logo should be designed in such a way that color, size and shape should not be a problem when printed on your business cards and promotional materials.
Conveys Thoughts: Have a message to send to your consumers? Then the answer lies in a custom logo design that communicates your message and ideas to your consumers. People are not aware of the effect that people have on our mind. An effective logo design sends the desired message to your consumers and greatly influences their purchasing choices.
Conclusion: Doesn't matter where you start. You should focus on creating an effective logo design and move on to other brand-building efforts over time. Otherwise, it will all come crashing down sooner than you expect. That's why a custom logo design that best represents your brand's essence, personality and mission is an absolute necessity to continue competing in the industry and scoring more customers over time.
With regard to such important brand-building efforts, it is always safe to trust logo-designing experts. They previously have solid expertise in designing logos for brands in your industry that have transformed sales over the years. Don't wait any longer; Hire the best logo design company today to discuss your needs. The sooner you create your logo, the sooner you start getting sales from your business!