web development companies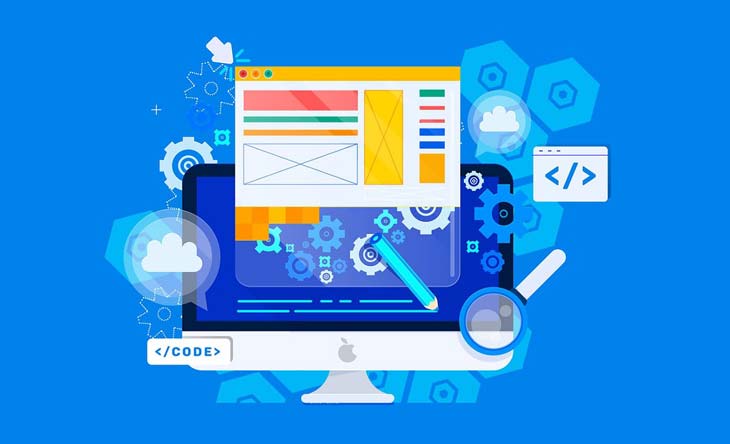 Affordable Web Development Companies in Pakistan
'Web Development Pakistan' is the new success repetition in the field of web development. Global companies are recognizing the path-breaking work being done by website developers in Pakistan. Companies around the world are partnering with Pakistan firms because of the cost-effective, better quality services they offer. Web development professionals in Lahore are major global players attractive to India with their expertise. Touted as an industry that will witness phenomenal growth in the next few years, web development Pakistan is surely going to be the way of the future.
As we all know that the craze of website making has emerged all over the world and nowadays everyone wants to make their website for many purposes. If anyone starts a new business, company, college or even school, then the first glimpse in the mind arises for the website of the concerned work.
So, here Hub Sol are going to show you the affordable web development companies in Pakistan where you can submit your website designing work. These websites will definitely get your website ready at a very low cost. Such as:
1. Hub Sol
2. Cubix
3. Graphiters
4. Square63
5. Codup
6. DevBatch
7. ARFASOFTECH
8. Avaib
9. Chakor
10. Hashe Computer Solutions
If the company you choose is the right one, there are many factors to consider:
· You should choose a company that has well-trained, well-established, trustworthy and reputed employees to build your company website.
· You can easily find samples of work from potential agencies on their own websites. It can be determined whether the website developer has his website professionally designed and if it is user-friendly. Also, one can determine whether the featured clients are comparable in size. In addition, we may measure the scope of the site and its developer, as well as whether the site contains the functionality someone might need for their website.
· First and foremost, your design agency should listen to your ideas. You know your business best, and a good designer will take your vision into account as one of the most important factors. Also, a good web developer will augment your ideas with their own ideas. If they seem dismissive or displeased instead, consider looking elsewhere.
· It's also a good idea to make a list of what you want to include on your website. The designing agency will be able to narrow down your options for design, cost etc. based on this information.
· Additional factor that determines the reasonable of your website is its deadline. Once companies are locked in, it is imperative to discuss the budget immediately. Therefore, the agency can give you an estimated budget based on the complexity and simplicity of the design structure of the website as well as the timing of the site launch.
· Last but not the least, once the design firm has been selected, it is imperative to call the firm to schedule a first meeting to discuss the project. By meeting the team in person, you will be able to understand who is responsible for your project, as well as who will be able to answer your questions.
Looking for best website development services in Pakistan? If you are, you should consider the services provided by these Pakistani website development agencies. Owing to the rapid development in the country's IT sector, Pakistani web developers have taken up innovation and skills to design, develop, and sustain some of the biggest web-endeavors. Thus, Hub Sol lists some of the Top Pakistani Web Development Companies for service-seekers to achieve the best. With the help of company details, Hub Sol research, and client reviews & ratings, one could choose the one which fits the best to their requirements.
So guys, Hub Sol is the best web development company in Pakistan and these websites are very cheap, affordable, and affordable for all. If you come across any of these websites, it does not matter whether your website is for basic or business purposes, you will realize that all the packages are very affordable and cheap.