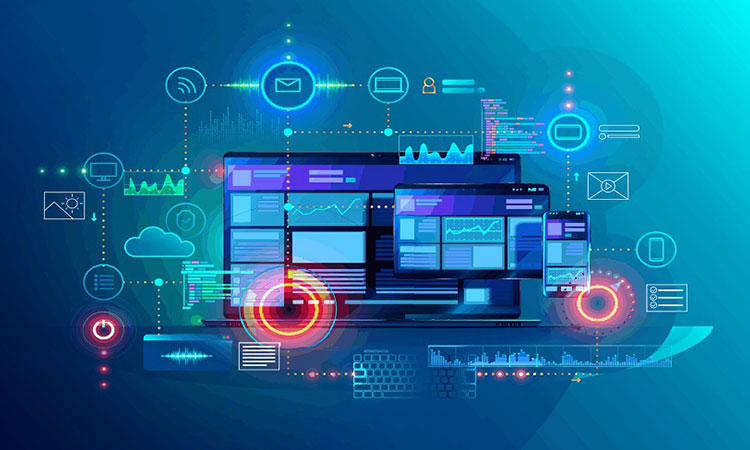 How Web Designers in Pakistan Earning Online
Working as a web designer is a gratifying career, but the ultimate reason to work in any pitch is to create money. If you love the design and want to earn money as a designer, there are many options (part-time and full-time). To be capable to earn top dollar in this industry, designers must know how to run a business.

Here, Hub Sol discussed some important points about how web designers in Pakistan earn money online such as:
Join a Freelance Marketplace: Arguably the easiest way to make money online using any skill is to use either freelance marketplaces or job boards to find freelance gigs. If you are completely new to the industry and have no experience, I recommend using the marketplace.
If you have some experience, you can try searching for jobs on freelance job boards. When using a job board, you can contact clients directly via email to pitch your proposals. This way you will not have to pay any fee for using a platform like up work. It will take some time for you to find a job using a freelance marketplace or job board. So be patient and persistent.
Work for a Design company: You can work as a member of a design agency and spend your time designing websites for clients. As an employed designer, you'll focus on design work without needing to deal with business-related issues such as landing clients. Working for an agency will provide you with a fixed salary, and (depending on the employer) benefits such as paid vacation and health insurance.
Create a Blog: Additional option to make money as a designer in Pakistan is to start and run a design blog. You can use the blog to promote your own design services and take on clients while running the blog, or you can focus on making money with the blog in other ways (such as advertising, affiliate programs, or selling a product). It takes time to follow up with customers personally.
Although you should research leads and potential clients, it is always better if those clients come to you. Creating a blog about web design, running a business or your niche will help attract the clients you need. Once a blog is created, the articles will always attract customers. You get cheap, easy advertising and an easy way to find clients who want your specific skill set.
Sell Themes & Templates: Website templates and themes are in high demand for popular content management systems like WordPress and Shopify. Selling website templates and themes is one of the most gainful ways to make money while you sleep. There are designers and developers who have fared to make millions by selling templates and themes. If you are skillful in PHP and WordPress, you can create WordPress themes and sell them on marketplaces like Theme Forest. Of course, you can also sell HTML templates for different types of websites. Marketplaces like Creative Market, Theme Forest, and Envato Elements are great platforms for this.
Be an All-in-One Solution: Folks shop at big box stores since they can get them all in one trip. The store may not have the best options or even the cheapest prices, but it has everything the average consumer needs. Although you want expertise and high-end options, you can make extra money by becoming an all-in-one solution. Instead of just building a website, you can provide services like hosting, blogging, code website and SEO options. Your customers will enjoy the convenience of having all their needs met at once, and you'll make more money.
Work with a Developer: Some web developers in Pakistan specialize in the design, but there are still many people who really need help with website design. Network with one or more developers and mix your talents. You can provide more in-depth customer service and reach more people by working with someone else.
Web design in Lahore is just one aptitude that web designers need to be successful. In addition to working on a website, the designer needs to be able to network with others in their field and reach out to new clients. By constructing a strong customer base, designers can ensure higher, more stable income levels.
Sell Hosting to Clients: This is a way I used when successively my web design agency in Lahore. I offered website design services in Pakistan at a really cheap price. But, I also offered to host the client's website on my server. It took away their headache for hosting and managing websites. I swallowed a cheap reseller hosting plan and hosted all the websites. And then charged the customer an annual fee.
This is where I profited because reseller hosting plans are very affordable and you can host dozens of websites in one plan.
Offer Maintenance Services: Most clients who purchase your service to build a website will have no experience in web design or maintaining a website. This is a prodigious occasion to offer it as a service.
Tell customers that you have a website maintenance service. They can hire you for a job whenever they need to update a page, add a new product landing page, or change a theme design. You can also bundle this service with your other services to create an attractive package for the customers. You can besides use a site like Envato Studio to offer your service for website maintenance
Conclusion: There are numerous ways you can make money online as a web designer in Pakistan. Entirely it takes creative thinking and hard work to be successful. Try some of these approaches or mix them together to create your own unique services.