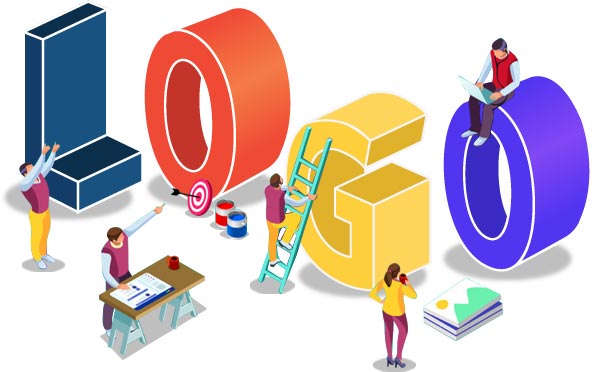 Top Benefits of Professional Logo Design in Pakistan
Logos play an essential role in every business and company. A professionally designed logo will not only set your company apart from the rest but will also elevate your company's brand image in the market. An impeccably designed logo makes your company easily recognizable by the customers and that is why companies are giving priority to logo design.

The benefits of a professional logo design are immense and companies have understood this. So, here Hub Sol is discussed some of the major benefits of logo design in Pakistan such as:
Gives a good impression to your customers: These days, customers used to make decisions within a fraction of a second. In this context, your logo plays an important role as its unique design can connect many potential customers to your company. The font, color, size, and style of a logo say a lot about your business. So, while designing a logo make sure that it clearly reflects who you are and what your services or offerings are. That's why you need professional help while designing your logo. A proficient logo designer will aid you to create a logo that is certain to convey the right message to your audience.
Designed with a concept and strategy of a professional: If you're not a designer, it's unlikely you'll inadvertently create the next Nike Tick by accident and become a household name. Instead, you'll perhaps come up with a ton of suspect attempts, and no matter how much you tweak it, you still might not be happy with your last design.
If you select a recognized agency or freelancer with an inspiring portfolio and set of testimonials to design your logo, you can draw on their wealth of experience. A great logo designed by an experienced designer who has had success with other logos is a surefire way to launch your brand to success. Remember that your logo is not your brand - see here for the difference.
Helps you to build your brand identity: Though a brand and a logo are two different things altogether, yet, your logo plays an essential role in your brand identity. Because a logo is often considered an iconic pictorial representation of a brand. It is true that you need to create every aspect of branding in order to establish yourself firmly in the market, but if you have the right professional logo design, you can do the rest to attract customers to your business. Can be made in very easy ways. So, try to create a professional logo that can create a good memory among your customers.
By using your logo, you can market your brands across all mediums: If you want to improve your business growth, you need to promote your brand or services on numerous online (including social media channels) and offline mediums. So, you need a responsive logo design for your business. A professional logo designer will help you create a logo that you can use on different platforms as per your business needs. These days' social media is booming everywhere. Once your professional logo is uploaded and shared on various social media channels, your customers will see it as an independent brand. So, flat if you are an effective small business, always go for a professional logo design.
Enhance your relationship with your customers: A professionally designed logo will definitely enhance your relationship with your customers. Additionally, it will help you receive loyalty and trust from your clients. If your logo gives off a good vibe, your customers will surely be happy to see it. Once they are happy, they will be loyal to your brand or services. Therefore, if you want to strengthen your relationship with your customers, you need a professional logo design.
A good return on investment: Several people including start-up industry owners often think that hiring a professional logo designer will unnecessarily upsurge their burden. But it is a good and potentially long-term investment. If your logo is unprofessional or tacky, customers may not be attracted to your brand. And thus, you will lose a chunk of potential customers as the first impression matters a lot nowadays. But a professional logo design will inspire your customers to trust and be loyal to you.
Helps you to stand out from the rest: A professionally and impeccably designed logo will give your brand a unique identity and also help it stand out from the rest. If your logo has the proper color, design, font, and style, your audience will remember and remember it. On the other hand, if you have a bland and generic logo, it will make your business part of the browsing history.
Hub Sol is a reputed graphic design company in Pakistan with vast experience in logo design. The business has many experienced and professional logo designers who comprehend the needs and target groups of every business and accordingly create the best logo designs for them.
Contact them for their logo design services in Pakistan if you want to elevate your brand identity and image in the market.