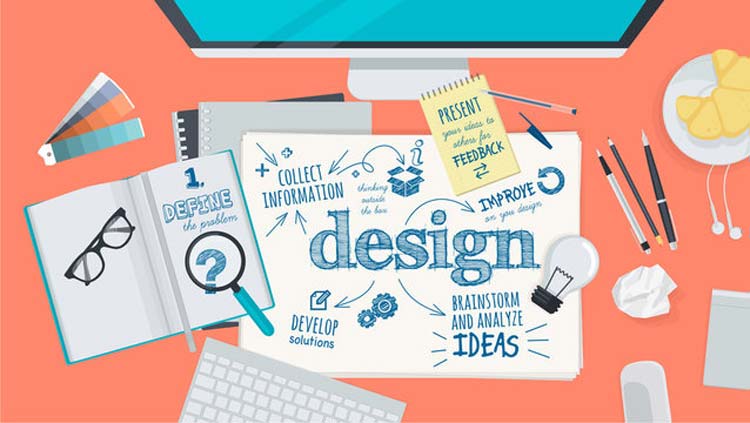 Why Business Logo Design Is So Important?
Many people overlook this and some may find it unnecessary. Those starting a new business are interested in getting the ball rolling. Whatever can be avoided, will be removed. This is especially true for small business owners or those opening a service-providing business. They may feel that their business should be judged by the service they provide and not by their logo or appearance.
Businesses of entire scales and kinds have to compete in their niche markets. Therefore, they need marketing strategies to overcome the barriers created by their competitors. A memorable business logo design becomes a useful tool for business owners to drive customers.

One of the major reasons for more and more businesses intending to have a unique logo is its usefulness in creating an impact. We altogether know how vital it is to make a first impression on the people we meet. This is true in business as well. From startups to large-scale business owners, ensure to make a good impression on the target audience.
Here Hub Sol is discussed some points why business logo design is so important to your organization such as:
Brand Identity: Brand identity is the graphic elements of a brand, likes as colors, designs, and logos that identify and differentiate the brand in the minds of customers. Consistent marketing and messaging lead to consistent brand recognition and, therefore, consistent sales. Your business logo design is your identity. If you are developing a product, your logo should be your top priority. Let's say you are trying to market your own brand of fruit tea. You can definitely save money by printing white labels that say Fruit Tea and placing them on plastic bottles. However, you will do much better if you put in the time to create a logo. First, you will be competing with other beverage companies that have also decided to take this step. This will keep you from looking generic and it will add value to your product.
Recognition: Every organization works towards gaining recognition from prospects and consumers. Companies usually want recognition for their high standards of services and products and want their consumers and prospects to take their business seriously. Your inspired logo design plays an essential role in getting your business recognized for high-quality products and services. Besides, a professional logo remains integral when it comes to creating a sense of professional assurance among customers. Your logo helps increase brand recall value. This means that consumers can approximately recognize your business when they see your logo. Evoke, when folks see your logo, it is their knowledge, their voice, and their taste.
Professionalism: Another advantage of logos is that they reflect your brand's professional approach to your business operations. Generally, people associate a high-quality logo with the quality of services provided by a particular company. A good portion of the buyers associates themselves strictly with a trusted business. They hunger to associate with a business that has a great logo, website design, and other marketing materials. These marketing tools convey a strong message of assurance and quality. That's why it's important to have an attractive yet professional logo to represent your business.
Outshine Competition: A professionally created logo design helps to grab the attention of people easily. This is of great help in gaining a good market share in the long run. Reminisce that customers associate the superiority of the logo design with the quality of your products or services. So, a logo can be a way to gain a competitive edge in the market over your business rivals. All the major global players have a great logo for the sole purpose of helping them manage their competition effectively.
So as you can see, the right business logo design can help you with any new product or service you plan to introduce to the public. In today's world, it is a compulsory investment. Just remember, when you create a logo, it should be an image that is simple and easy to remember. It should also be something that is related to your product or service. And lastly, it should be within the trademark guidelines so that you have no problem getting the mark for any reason. If you have these areas covered, you can create a business logo design that will give you an identity before you even start your marketing.